Small design firm Sbarro made a splash at the Geneva Auto Salon 2010 with the public debut of its Autobau Concept car which looked like a sports car straight out of a science-fiction film. Well, fast forward to 2013 and the Espera Sbarro Montbelird School of Design responsible for the Autobau is set to debut its latest creation at the upcoming Geneva Motor Show 2013.
The car is currently dubbed the Réact' E.V, with the E.V standing for "Ecological Vehicle" and will be powered by a Peugeot developed 210hp petrol engine mated to two additional electric motors each delivery an impressive 137hp.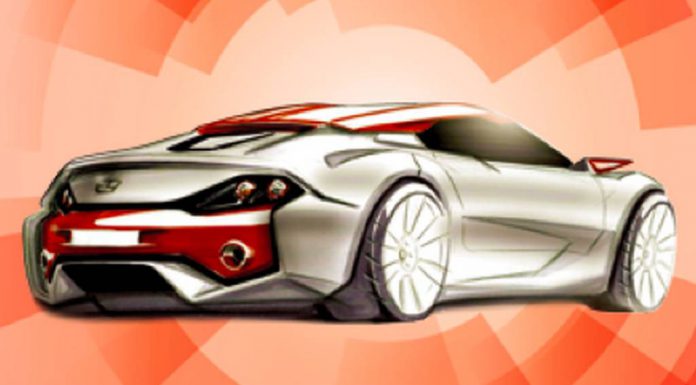 The Réact' E.V will then feature a 24 kWh battery, a manual transmission and rear wheel drive.
All of this should combine to create a more than capable sports car which Sbarro hopes to enter into the Monte Carlo Rallye of New Energies in March.
[Via Autoblog]