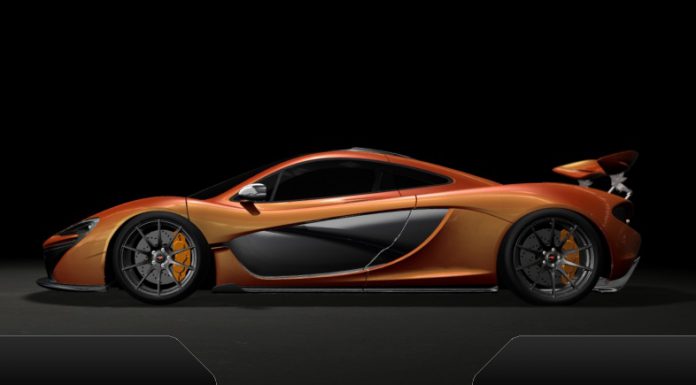 McLaren announced today that their McLaren P1 hypercar will debut as production version at the 2013 Geneva Motor Show. The McLaren P1 was first launched as a concept at the Paris Motor Show in September last year. Although the looks and its extreme aerodynamic focus were quite obvious and extensively commented by McLaren during and after the Paris Motor Show the interior of the car and its exact specifications were kept a closely guarded secret.
Today however McLaren shows us a first glimpse of the interior and reveals some details of what is underneath the crafted body of the McLaren P1. The images McLaren supplied us with show screenshots from the race-inspired digital dash and the differences between we assume a normal street driving mode and RACE mode.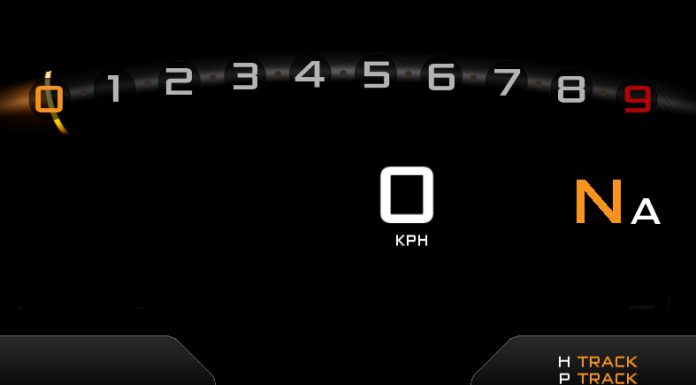 The visuals demonstrate what the driver will see as the McLaren P1 transitions into a fully-focussed track car. On selecting Race mode, the large double element adjustable 'active' rear wing extends, and the pitch of the wing alters into an optimal aerodynamic position. In Race mode the screen includes a bank of lights across the top, which illuminate green, followed by red and finally blue. These act as a shift indicator, as in a Formula 1 car.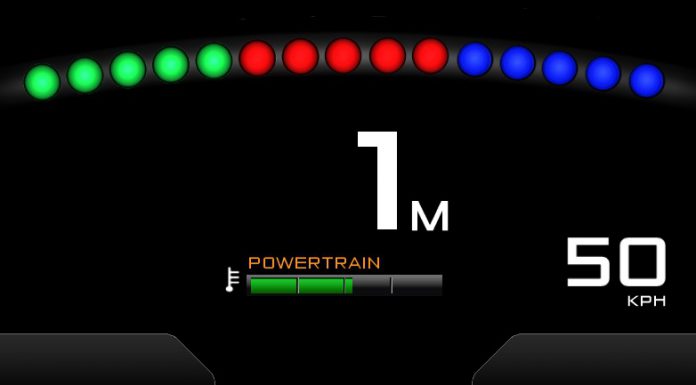 McLaren P1 Teaser Video