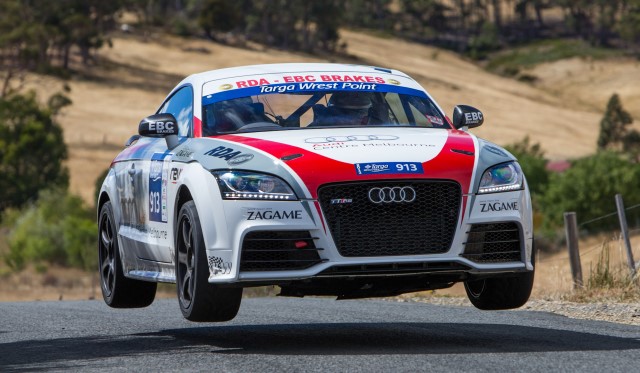 Following on from our day 1 highlights from the 2013 Targa Wrest Point that took place on the 2nd and 3rd of February, we bring you the second day highlights. The event was won by the Whites in their Lamborghini Gallardo Super Trofeo Stadale, Matt Close in his Audi TTRS made them work hard for it though. Tony Quinn came third in his R35 Nissan GT-R and the surprise of the event, Matt Rickards in his 2002 Evo VII which was running an incredible 2nd at the end of day 1 and finished 4th outright.
The concept of the Australian Targa Championship is drawn directly from the best features of the Targa Florio, Mille Miglia, the Coupe des Alpes and the Tour de Corse. However, the Australian Targa Championship is not a slow motion re-run, it is a genuine "red-blooded" motorsport competition.
The championship is comprised of 4 rounds, starting with Supaloc Targa Adelaide in August, Targa High Country(Victoria) in November, Targa Wrest Point in Hobart during the month of February and the series finishes with Ultimate Tarmac Rally, Targa Tasmania across the state of Tasmania in April.