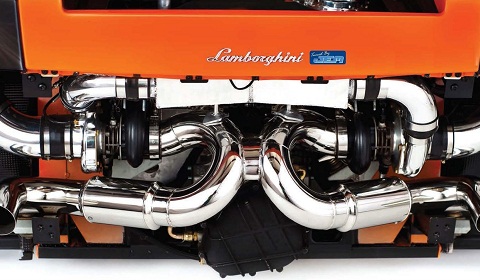 Good news for our Autralian fans! Sydney-based Just Engine Management just took the covers off its Stage 1 twin turbo kit developed for the Lamborghini Gallardo. Just Engine Management have history in tuning some of Australia's hottest Nissan Skyline GT-R's, the new Gallardo kit is an extension of the skills they have learnt.
The package includes two precision billet 62mm ball bearing turbochargers providing the boost. Alongside the turbo, Just Engine Management supply twin 44mm wastegates, twin blow-off valves, a full 3.5 inch 304 stainless steel exhaust system, high flow race mufflers, a CAD designed intercooler, an air scoop heat exchanger and a Motec M800 management system.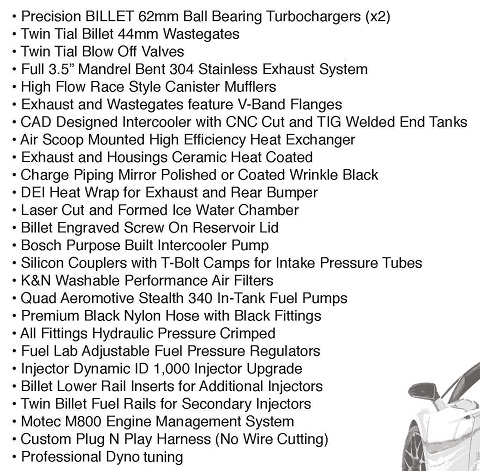 Heat coatings have been applied to the exhausts, exhaust housings and rear bumper. A wide variety of other changes have also been made, you can view the full list above.
The Lamborghini Gallardo 5.0 liter V10 powerplant gets boosted all the way up to 650hp. Just Engine Management use a Dyno to ensure that this figure is acheiv