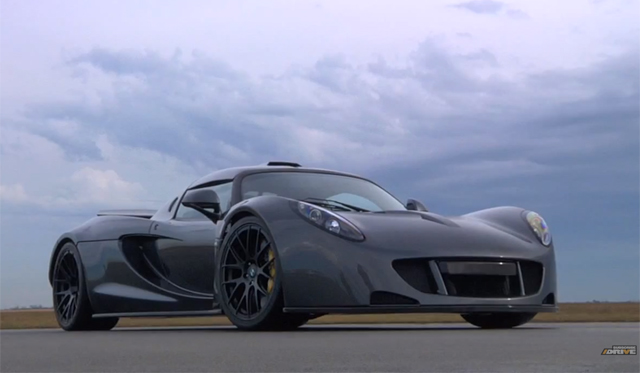 While Hennessey set about to break the world record in terms of acceleration from 0-300km/h, the DRIVE YouTube channel followed along to trace the record-breaking run and the time and effort which went into setting up such an attempt.
Additionally, DRIVE interviews the Philip Robertson who was the Guinness World Records Adjudicator for the run who outlines how in order to get a fair and unbiased time, the car has to set to two different times in opposite directions with the average then being used as the final figure.
You've probably already seen Hennessey's official video of its record-setting run, but be sure to tune into this one as well to get a first-hand glimpse into the work required to create such a car!