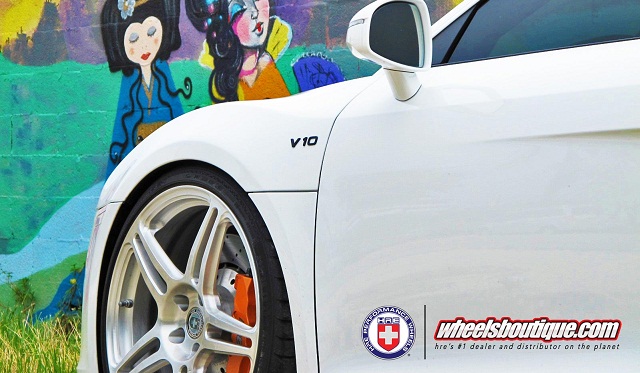 Even though this Audi R8 V10 is currently up for sale for, it's certainly worthy enough to be given a mention.
The car rolls on P47SC wheels courtesy of HRE measuring 20-inch front and rear. This clean, five-spoke design is not too dramatic and over-the-top to detract from the clean lines of the car, nor to subtle to not overshadow the stock wheels.
For any Audi R8-owning readers out there, these wheels are currently up for sale for just $5,500 having travelled less than 1,000 miles as this R8 V10 is about to be put up for sale.
For more details contact Wheels Boutique!