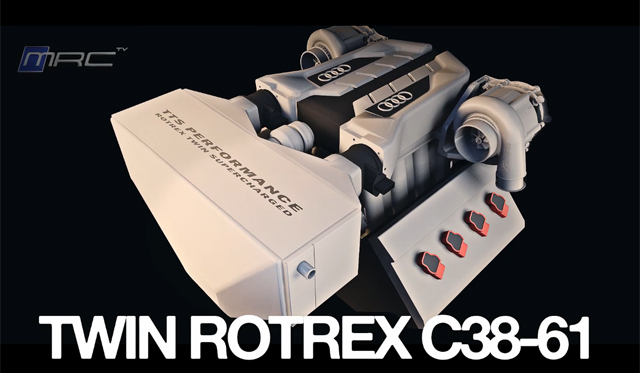 TTS Performance is currently in the development stages of creating a unique twin-supercharger kit for the Audi R8 V10 which reportedly will lift power to over 700hp and 700Nm of torque when completed.
With the exception of the Koenigsegg Agera and its predecessors, very few production cars utilise twin-supercharged kits and even fewer high-end tuning companies opt for such a set-up as twin-turbos are significantly more popular in the supercar tuning scene.
Although details of TTS Performance's supercharger kit are scarce, the company did release a video on Facebook courtesy of MRC Tuning who are co-developing the engine. It looks at the new set-up through detailed 3D drawings of the kit and confirms that it'll utilise two Rotrex C38-61 superchargers.
Additionally, the video gives us or first look into a dyno run of the car, suggesting that the kit is in its final stages of development meaning a public release is imminent!