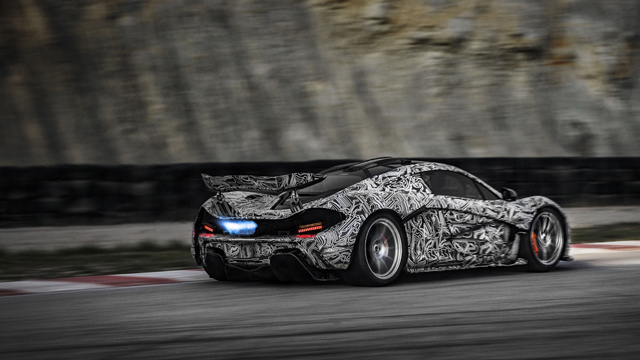 McLaren, the once plucky racing manufacturer in the heart of England has grown into a beast, that if looked at on a timeline, would hardly resemble itself just a few decades ago.
While McLaren has continued to rack up championship after championship, little focus was paid to the thought of developing a road-car division to compete with the boys in Maranello – Ferrari. Yet last year, with the MP4-12C, some would say they finally beat Ferrari at their own game. Now, with the 50th anniversary of McLaren edging ever nearer development of their world-beating hypercar, the P1, has reached a development pace worthy of the storied franchise whose emblem will be emblazoned on its face.
The spiritual successor to the record breaking 1993 McLaren F1, the P1 concept debuted late last year at the Paris Motor Show in Paris, France (funny how that works!). No official word has come down as to the exact specifications of the powertrain, but rumors have run the gamut: from a twin-turbo V12 to a more subdued V10, or even a V8. The smart money seems to have reached a plurality on one fact, however — KERS will make an appearance in one form or another.
Check out the video below of the boys at McLaren running the P1 through its paces, as it edges ever nearer to release. You shouldn't have to be too eagle-eyed to spot the magnificent flame display out the rear-exit exhausts. It's pretty impressive. Oh, and rather than the usual camouflage, McLaren has draped the P1 with outlines of famous race tracks, each with a historical significance to the McLaren brand.