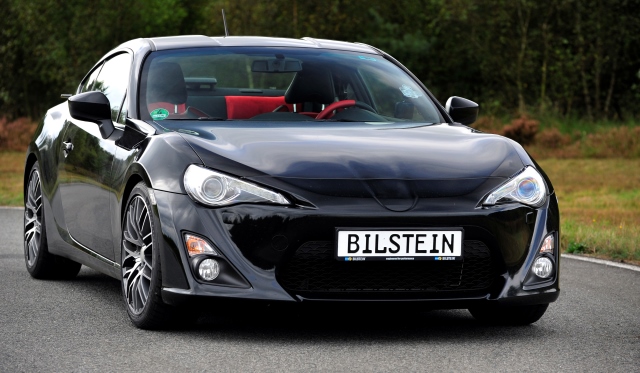 The Subaru BRZ and the Toyota GT86 have ultimately taken over the tuning scene with various tuners and manufacturers introducing products for the two. German suspension specialist Bilstein has not been left behind as it has released its coilover options for the BRZ/GT86 and they are the B14 and B16 coilover kits.
These kits offer 20mm of ride height adjustment from a lower starting point, which equates to a drop of between -30mm and -50mm, Bilstein says that this is the most that it is possible to lower a vehicle before handling becomes adversely affect and safety is compromised.
As for the B14 kit, it features a pre-set damping rate, allowing the owner to fine-tune the ride height and stance to suit their own needs whilst the B16 kit represents the pinnacle of suspension performance, according to the Germans. Each damper unit has ten steps of adjustment, with bump and rebound being changed together in a carefully pre-set ratio to ensure that the car retains impeccable manners.
Both kits carry full TUV approval and 12 months warranty. The B14 units are priced at £850 + VAT (£1,020 inc.) and the B16 units are priced at £1,350 + VAT. (£1,620 inc.)