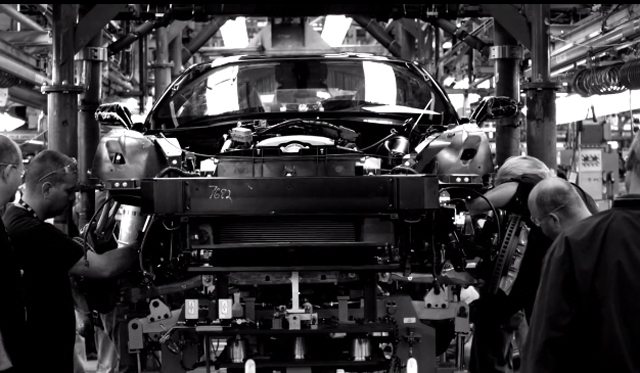 The brand new 2014 Chevrolet Corvette C7 is set to debut at this month's Detroit Motor Show in just a couple of days, and in the lead up to the reveal, Chevrolet has released the fourth and final teaser video of the car dubbed "Creation".
The latest teaser video focuses on the production line and development systems creating the new Corvette with a plethora of robots being featured in "an appropriate ballet" which helps to bring the new car together.
http://www.youtube.com/watch?feature=player_embedded&v=Ju55HboyK8M
The new Corvette is set to feature an LT1 6.2 liter small block V8 engine and will produce more than the Corvette ZR1 in top spec, thus making it the fastest Corvette ever created.