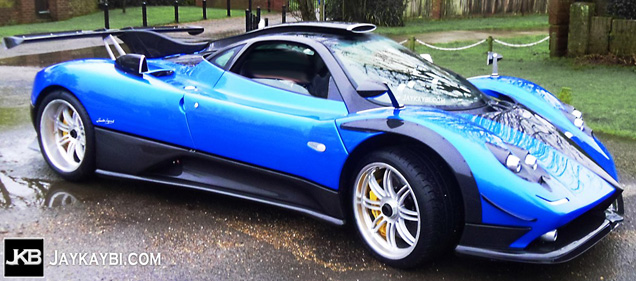 One could comfortably argue that the one-off Pagani Zonda PS started the one-off Zonda craze. Commissioned by wealthy Englishman, Peter Saywell, the Zonda PS's most dramatic styling change was its redesigned exhaust cluster departing from the four exhausts assigned in a square shape seen on almost every Pagani ever produced.
However, with numerous new one-offs being created since the debut of the Zonda PS, it seems as though its owner decided to take it up a notch and completely re-engineer the Zonda to create the following example you see above.
Although it's yet to be confirmed, it's rumoured that this is indeed an updated version of the Zonda PS, rather than a completely new car, but either way, it's definitely a unique Zonda.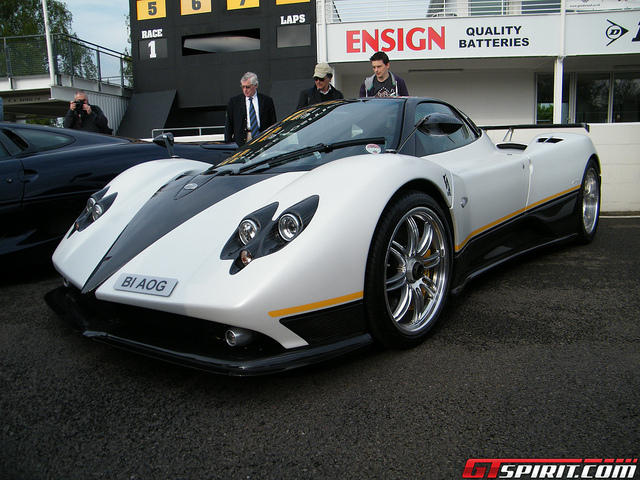 First and foremost, the car is now finished in a bright blue colour similar to the Pagani Zonda HH, and features the same large rear-wing and rear-fin seen on the Zonda 760 RS and 760 LH. Additionally, the Zonda PS now features new carbon-fiber front wheel arches unseen on any Zonda before, as well as the front canards from the Zonda Cinque.
Based on the single picture available, it seems as though the Zonda PS has been fitted with an air suspension kit based on how far up the front of the car is.
[Via JayKayBi]