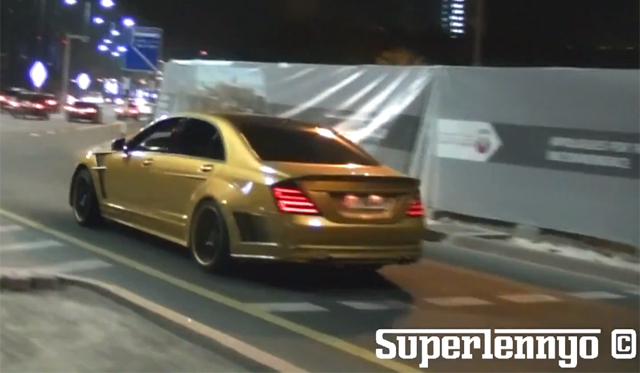 If you're heading to the Middle East and more specifically to Abu Dhabi then you're likely to be blown away by the plethora of supercars and high-end tuned cars which call this hot desert region home.
On top of the stock supercars roaming the city's streets, a selection of bespoke and extremely unique vehicles can be found in this region. One example is the following Golden ASMA Mercedes-Benz S63 AMG which was recently spotted by superlennyo on YouTube.
Even though the footage of the actual car may only last for the first 20 seconds of the video, it's definitely worth a look and be sure to comment on whether or not you believe this car is overkill!