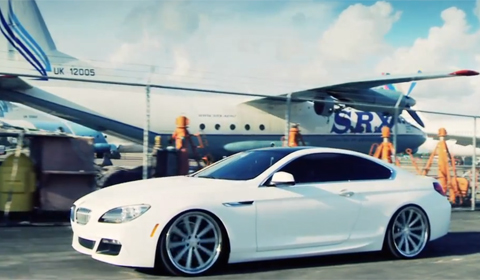 Miami-based Vossen wheels has released a new video showcases their new 22 inch VVS-CV1 concave style wheels. The package, affixed to the already impressive BMW 650i garners a look all its own. With much of the aftermarket wheel industry intent on creating the deepest wheels possible, the subtlety of a simple 22 inch style rim is a refreshing change of pace.
Simple stainless steel garnishments around the edge of the wheels (a lip) contrast nicely against the alpine white of the F13 6-Series. Beautiful cinematography ties the package together in a rejuvenating fashion. No techno music here. Vossen has been creating custom wheels for close to two-and-a-half decades, draping Miami Beach in a sea of tall-boy chrome. Hat's off to Vossen for not only creating a tasteful 6-series, but a tasteful video to represent the brand. Well done.
Check out the video below and let us know your thoughts. Do you like the wheels?