The next Ferrari Special Project to leave the Maranello factory will be the Ferrari SP Arya, commissioned by 32-year-old businessman Cheerag Arya. It will be the fifth car to leave the factory following the SP1, the P540 Superfast Aperta, Eric Clapton's SP12 EPC and the Ferrari Superamerica 45. The owner is based in Dubai and runs a Petrochemical business.
An article that appeared in the March 2012 edition of the Official Ferrari Magazine reveals that the SP Arya has received the go-ahead and will be based on the Ferrari 599 GTO. The one-off supercar will join Arya's collection which already features a Ferrari 599 GTO, a Ferrari SA Aperta, a Ferrari Daytona, a Ferrari F40 and his exclusive Ferrari 599XX.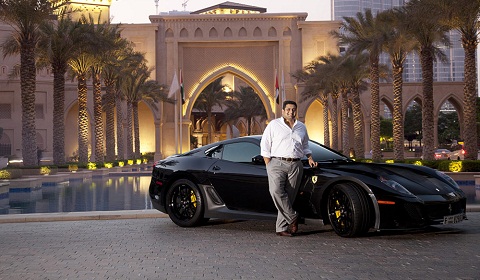 For the SP Arya he opted to retain the running gear from the 599 GTO with possible suspension and exhaust upgrades. It gets unique bodywork, designed through a process which took the best parts from twelve seperate designs. Details are thin at the moment, so we can't share any further details until the car gets delivered.
In the gallery you'll see a picture of the cars basic design. Once finished, Arya will take the car back to Dubai, transporting it to Europe during the summer. We can't wait to see it! You can read the full article here.