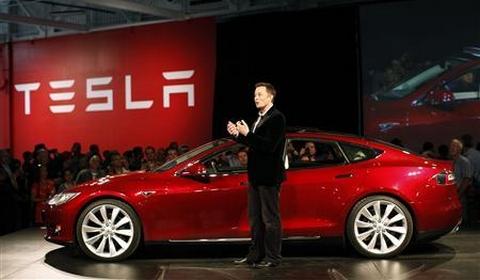 Tesla announced recently that instead of the planned 1,000 unit's scheduled for production in the third quarter of 2012, 500 cars will be produced. The revised figure led to US brokerage company, Wunderlich Securities, to downgrade Tesla to a "sell" from "buy".
The revised targets are now in place as Tesla wants to make sure that the cars are ready for the market. It still plans to produce 5,000 Model S before the end of 2012 although its unclear how the company will make up the deficit.
The Model S comes with three battery offerings designed to have a range of 160 miles / 257km, 230 miles / 370km or 300 miles / 483km on a full charge. The base 160-mile range Tesla Model S will start at $57,000, but thanks to a $7,500 tax credit the total price will be lowered to just $49,500. The 230-mile range Model S will add $10,000 to the base price while the range-topping 300-mile Model S adds $20,000.
[Via Bloomberg]