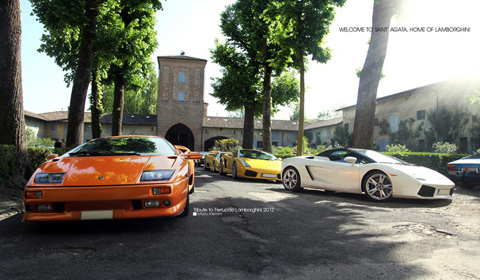 We have received a great series of photos made by Mario Klemm. The German photographer had the opportunity visit Sant'Agata, the home of Lamborghini, for the Tribute to Ferruccio Lamborghini event.
The meeting featured a wide variety of Lamborghini's, including a 350 GT, Espada, Countach, Diablo, Murciélago and Gallardo. Among the participants was also Valentino Balboni, the former chief test driver of Lamborghini, who admired and even snapped some pictures of the for him familiar cars. Even the Italian police with their Gallardo came along.
Check out Mario's website for his own personal experience of the whole event and for more amazing pictures.