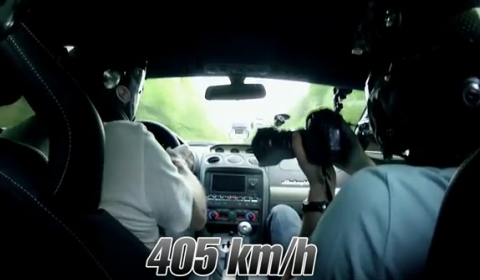 This Lamborghini Gallardo Nera Underground Racing Race Version has set a new top speed record at the Unlim 500+, a Russian drag race event.
About two weeks ago on the 20th of May, Dmitry Samorukov stepped behind the wheel of his twinturbocharged V10-powered Gallardo producing up to 1,500whp and 1700-1800 horsepower at the crankshaft.
He managed to set an one mile record of 23.861 seconds and 387.51 km/h or 240.84mph. The top speed record after the one mile mark was 405km/h or 251mph.