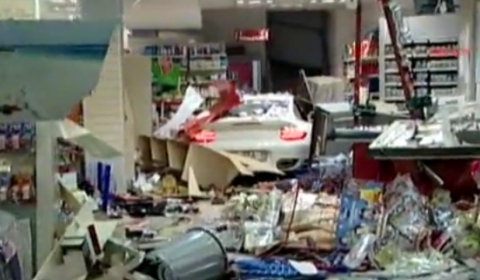 A Turkish female driver has crashed into a store of a gas station with her Porsche 911 Turbo this past weekend. The latest generation Porsche 911 Turbo (997) with the license plate number "34 GTA 11" came to a halt inside the store and next to the cash counter.
According to the report at Carscoop, the driver mistook the gas pedal for the brake as she was turning into the gas station. On her way into the store she hit a parked car and smashed through the entrance.
Both the driver and the female passenger were not hurt. Only an employee of the gas station was taken to hospital with minor injuries. The two women were taken home by a cab. They rushed into the taxi while being wrapped in red sheets to avoid news reporters and cameras.