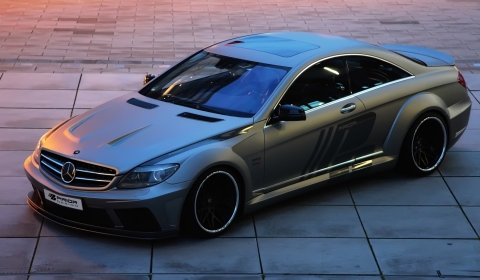 Prior Design has released today their new and second program for the Mercedes-Benz CL. The widebody V2 kit fits on all Mercedes-Benz CL W216 models and is made of quality Dura-Flex FRP (Fiber Reinforced Plastic).
The kit includes a BlackEditionV2 front bumper, BlackEdition front lip spoiler for BlackEditionV2 front bumper, BlackEdition side skirts, BlackEditionV2 rear bumper, BlackEditionV2 rear diffuser, BlackEdition front fenders, BlackEdition rear widenings, a BlackEdition front bonnet, BlackEdition mesh grille inserts and mounting material.
Up on request Prior Design can fit the kit to your personal Mercedes CL.