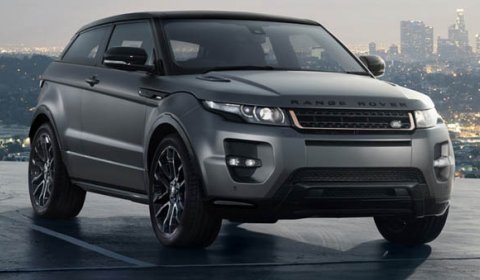 The Range Rover Evoque is a huge success with strong sales around the world. Now news has emerged that Land Rover is planning a more powerful and faster edition of the popular compact crossover SUV.
The five-door Evoque and the three-door Evoque Coupé went into production in July 2011. At the Geneva Motor Show last March, Land Rover showed the conceptual Evoque Convertible and more recently a special edition was unveiled ‒ the exclusively designed Evoque Victoria Beckham Edition.
But a more powerful model is what most people have been waiting for. In an interview with Auto Express, Land Rover's design director Gerry McGovern said:
You can go too far with the Evoque, but what's so right about the car is it has what I call killer proportions. For the moment, we're looking at the cabriolet and special editions – we could do a more overtly sporty one, for example.
No details regarding the power plant has been revealed, but Auto Express suggests the Ford EcoBoost 240bhp 2.0 liter four-cylinder turbo could do the trick. A tweaked variant of his turbocharged, direct injected gasoline engine powers the Radical RS3 and pumps out 296bhp. A diesel powered performance version of the Evoque could be in the pipeline as well.
Furthermore the sportive Evoque will feature bigger wheels and brakes, a more aggressive bodykit, a sport suspension which lowers the car by approximately 10mm. For an enhanced driving experience the handling will be improved. Most likely a Evoque Sport will make its debut somewhere near the end of next year.
[Via Auto Express]