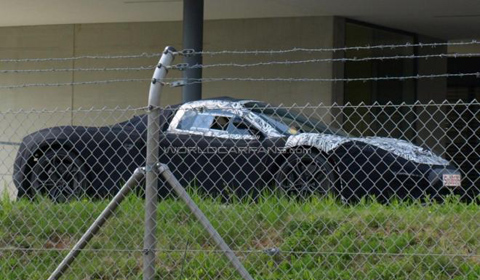 Spyshots of the long-awaited successor to the legendary McLaren F1 has emerged. The heavily camouflaged McLaren supercar known as the P12 has been caught on camera during a short test drive.
The powertrain of the McLaren P12 will be borrowed from the MP4-12C. The output of the 3.8 liter twin-turbo V8 will be upgraded to as much as 800 horsepower. It is likely this engine will be coupled with a hybrid system for more performance and to save fuel. This would suggest the P12 would feature a kinetic energy recovery system (KERS) system, inspired by McLaren's experience in Formula 1 racing.
Also taken from the MP4-12C is the carbon fiber monocoque, designated by McLaren as the monocell. Recently McLaren boss Ron Dennis said the F1 successor will be the world's most technologically advanced supercar. According to him, the P12 will feature many things that don't exist at the moment.
According to Worldcarfans, the new British hypercar will be shown privately later this year before making its public debut at the Geneva Motor Show next year. Perhaps it's a coincidence, but the successor to the Ferrari Enzo is scheduled to make its debut at the same show as well.
For more photos, please visit Worldcarfans.