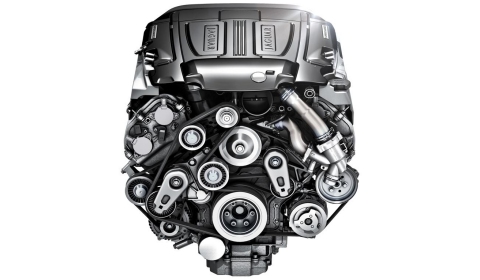 Jaguar has released the 2013 Jaguar XJ Ultimate today including a large amount of bespoke refinement and a brand new engine, a new 3.0 liter supercharged V6. It will be available with either 340hp or 380hp, and will also power the upcoming F-Type sports car. The engine will replace the naturally-aspirated 5.0 V8 from next year.
The 380hp version is available for the F-Type. The XF and XJ will use the 340hp-strong including an eight-speed transmission and start/stop-technology.
The engine is accompanied by a second powersource already used inside the Range Rover Evoque. The longitudinally-mounted version of the 237bhp 2.0 liter four-cylinder turbocharged petrol engine will also be used by the Jaguar XJ.