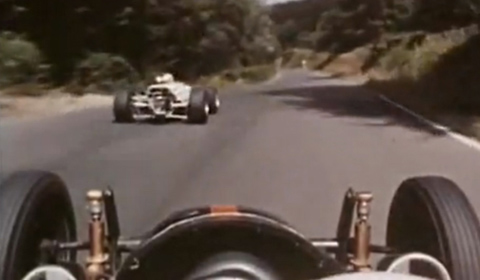 The famous and notorious Nürburgring doesn't need an introduction anymore. The Nordschleife was nicknamed "The Green Hell" by Jackie Stewart and serves nowadays as proving ground for man and machine. But the Ring is also widely regarded as unsuitable for racing anymore, with the exception of some touring car series and the annual 24 Hours of Nürburgring.
Due to its length and the lack of space the Nordschleife was unable to meet the safety requirements, even in an era when Formula One drivers considered danger and death part of the game. Niki Lauda's almost fatal crash in 1976 marked the end of the old Nürburgring for F1. Ironically Lauda proposed to boycott the circuit in that same year.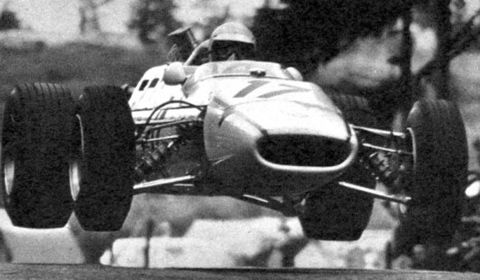 Suggesting a boycott wasn't an issue in the decade before Lauda ‒ but safety wasn't an important issue either. This is being illustrated in the video below which shows a lap onboard with Hubert Hahne driving around the Nürburgring in 1967 (pictured above).
The German Grand Prix of that year marked Hahne's debut in the F1, albeit with a Formula Two Lola car which was quite common in those days. He and his BMW-powered car were allowed to enter the race in order to boost some national encouragement. Hahne retired in the seventh lap due to suspension failure.
The video gives a view of how it was to drive a car around the circuit without decent safety requirements but with small tires, bumpy roads, trees, poles and other objects next to the track. This vintage clip show how dangerous it was in those days and provides an interesting view into a whole other era of racing.