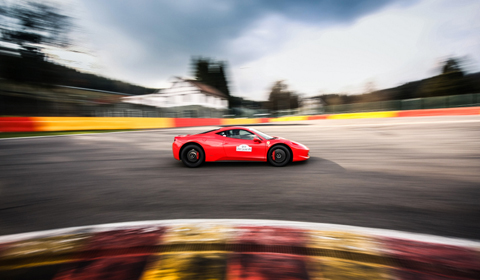 Recently we presented a great collection of photos of this year's first Gran Turismo event which took place at the famous Nürburgring in Germany. But now Gran Turismo events has visited another iconic circuit ‒ Spa-Francorchamps in Belgium.
Gran Turismo Spa-Francorchamps started on the 11th of April, and featured two full days on the 7km long circuit. The event was attended by cars like the Nissan GT-R, Lamborghini Murciélago, Porsche 911 GT3 RS.40, Porsche Carrera GT and many more. Instructions were provided by Ron Simons and his team of instructors.
Photographer Dennis Noten visited this event and captured an impressive line-up of sports cars and supercars hitting the fast, hilly and twisty race track in the forested region of the Ardennes. For more pictures check out Dennis' facebook page.