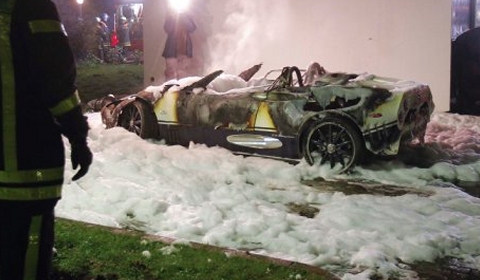 A 38-year-old businessman from Großensee, Germany lost his car last night next to a restaurant, named "Montgomery Champs". The owner met up with friends for dinner at the restaurant and parked his Spyker C8 Spyder on the local parking lot.
At around 23:00 the fire department rushed by the window of the restaurant where the group of friends was eating not aware of what was happening outside. Shortly after the events happened the car collector went outside to check out on his car and found his luxury car completely burned out.
The exact cause of the car fire is still unclear, presumably it was a technical defect. The owner told the reporter of the Hamburger Morgenpost he had recently picked it up from the workshop. The battery had been replaced.