Despite the fact that McLaren didn't have an official presence at this year's Geneva Motor Show their MP4-12C managed to steal the show in a few different forms. Four tuning companies presented aerodynamic packages and full widebody conversions for the McLaren sports car.
We will walk you through the four different packages released at the show by FAB Design, Gemballa, Hamann, and Mansory. Each of them revealed their own personal interpretation of the first supercar made by the British supercar manufacturer in this century.
FAB Design Terso McLaren MP4-12C
First up is the FAB Design Terso MP4-12C, the first conversion our team in Geneva came across. The conversion features an widebody kit, 20 inch FAB Design Evolution three-part forged wheels, stainless steel sports exhaust and a three-chamber carbon tail pipe offering a performance increase up to 680hp and 715Nm of torque.
The white FAB Design Terso shown in Geneva has already been sold and is scheduled for delivery to the Middle East after the Geneva Motor Show. Four other FAB Design Terso have been sold and will ship to Qatar, Dubai, Japan and one will stay in FAB Design's home country Switzerland.
Gemballa McLaren MP4-12C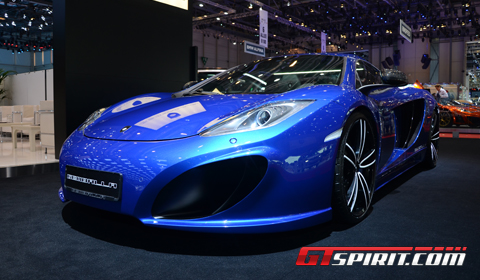 German tuner Gemballa revealed their GT package for the McLaren. The aerodynamic kit consists of a new front bumper/spoiler, side skirts, rear apron and a small rear wing. Bespoke Gemballa forged alloy wheels are a size larger than factory with 20 inch diameter wheels at the front and 21 inch at the rear. The twin-turbo 3.8 liter V8 engine produces 608hp.
Hamann memoR McLaren MP4-12C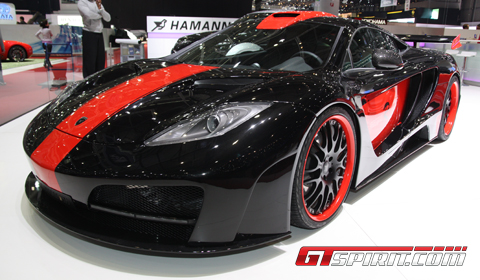 Hamann took drastic measures to achieve their goal of improving the McLaren MP4-12C, called the Hamann memoR. The main changes include a complete remake of the McLaren MP4-12C in the line of the F1 and addition of functional and design aspects of the McLaren F1 and GT3. The Germans fitted a completely new bodykit and two different wheel sets to the memoR.
Mansory McLaren MP4-12C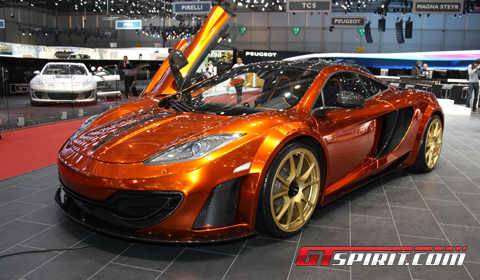 Mansory have added their own unique brand of German tuning to the McLaren MP4-12C to create a comprehensive tuning package for the british supercar. Mansory have managed a 62hp power increase for the McLaren MP4-12C. The wings make the supercar 60mm wider and are part of the complete widebody kit. It gets a new set of 20 inch forged wheels too.

McLaren MP4-12C tuning at Geneva Auto Salon 2012 poll:
[poll id="114″]