This is going to be the first of many "Top Tens" we are going to feature on GTspirit.com, where we're going to see a top ten with cars featuring in a certain category. First up we're going to look at the Top 10 Supercar Overkills.
By definition, a "kill" is a car that started off factory stock, and modified to its owner's personal preferences, but ugly to the point of "killing" the original pedigree of the car. "Overkill", is a car that has been rendered completely useless in terms of look or even performance, for a car enthusiast.
Number 10: How can you start off an overkill list without having a good old fashion replica in number 10? This Rolls-Royce Phantom Replica would fool the average person into thinking it was an actual Royce, but we doubt it would fool a car enthusiast; especially with those awful lines, and plastic looking exterior. Who's going to be the unlucky one and buy it from eBay for £ 28,000?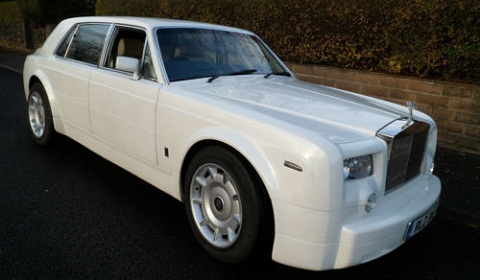 Number 9: Next in our line up, we have this pink Mercedes-Benz S500 spotted in Dubai from Patrick3331 on the Jumeirah Beach Residence (JBR) in Dubai, UAE. And how can we not have a pink car in an overkill list, especially one from the elite class of S from Mercedes.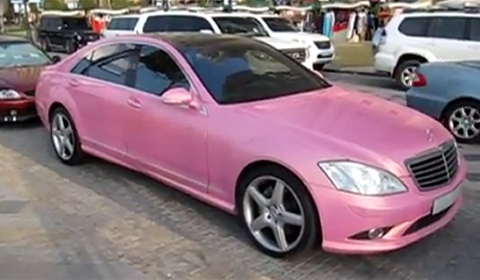 Number 8: Nr. 8 on our list is this Porsche Panamera Roadster. The word "roadster" should be used very lightly, because it's of course not the official roadster for the Panamera Line up. This Panamera Roadster was built on the Nissan 350 Z platform which was displayed at the Tokyo Motor Show early last year.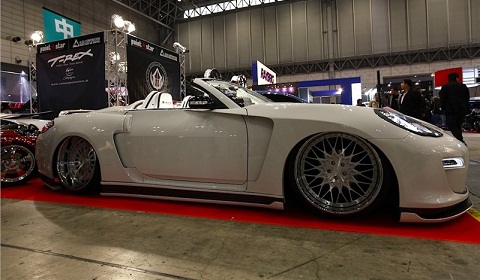 Number 7: In the unlucky spot of number 7, we have this Blue Chrome Porsche Cayenne. This Cayenne comes from the Czech company Tintek.cz, also known under the name 3Dfolie.com. The company is a specialist in wrapping sports cars, but unfortunately like described above, to the owner's personal preference.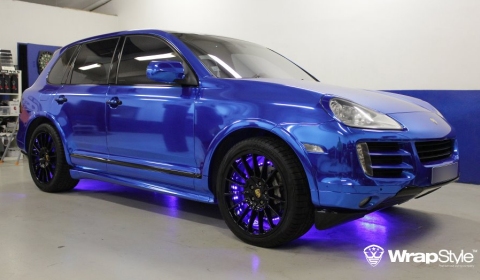 Number 6: While we're on the subject of SUVs, check out this Range Rover Sport in our number 6 spot. This is another unfortunate victim to badly styled chrome wrapping which is a trend that is slowly conquering the automotive world. This blinding wrap was obviously not enough for this American owner, so he went all out and added these absolutely atrocious 24-inch rims. Nothing more can be said other than, R.I.P. Range Rover, you have officially been "OVERKILLED".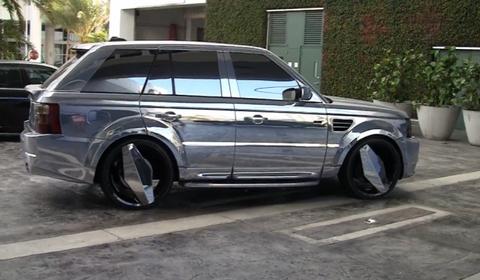 Number 5: We are at the half way mark of number 5, and there is nothing better to remember the half way mark with an obtrusive Lamborghini Gallardo Body Kit. The Lamborghini Gallardo Galaxy Warrior body package is offered by a German company called ATS Automotive from Urbach via Ebay.de at a price of € 11,200. It's obvious the Germans really messed this one up.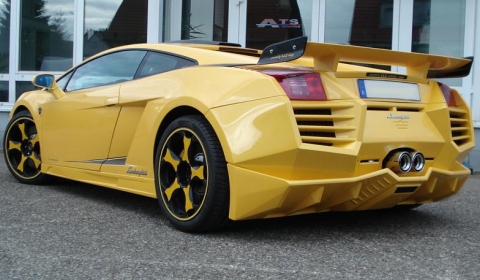 Number 4: Ever wanted a Ferrari with the reliability of a Toyota Corolla? Well your wishes have come true! Executive Modcar Trendz, the Mumbai based company in India, has released this Ferrari F430 replica based on a Toyota Corolla. The entire body is made from fiber glass, and this 2+2 seater costs $ 22,000. Maybe this can be a glimpse of the future; after all, Toyotas don't have a reputation of spontaneously catching on fire. But until then, you belong in spot number 4.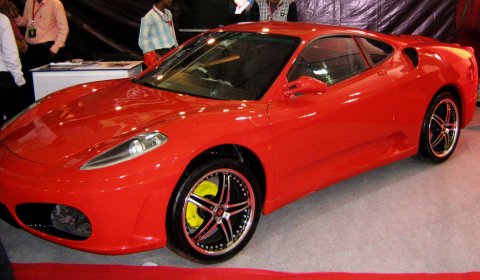 Number 3: One thing that degrades a world class supercar to one of the lowest overkill levels is by changing the structure and frame of the car, especially by making it longer. Engineers spend countless hours getting the perfect structure and rigidity for their cars, and perfect examples are supercar convertibles; more under support is needed for rigidity, thus adding weight and compromising the handling of the car. It is reviewed that convertibles have never been as performant as their coupes, but have come very close (Audi R8, Ferrari 458, Porsche Turbo, etc.). This said, Limo Broker has revealed the "Project Audi R8 Limo". It takes this brilliant super car, and transforms it into an 8-seater limousine. This limo will utterly ruin whatever racing pedigree and pride the Audi R8 holds to its name, deserving the number 3 spot on our list.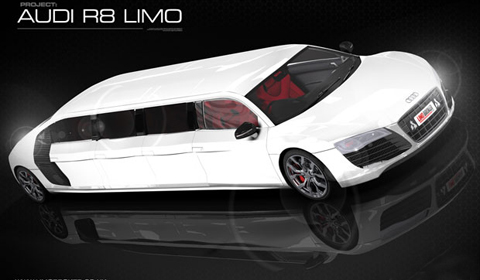 Number 2: When someone thinks about the best supercar ever built throughout history, the Ferrari F40 definitely pops up in the majority of people's minds. It was the first car, in 1987, to breach the 200mph mark with a top speed of 201. It was and is the purist of machines and looks by far, epic. Too bad we can't say the same thing about our Number 2 spot with this Ferrari F40 limousine from Japan. It is by far the most embarrassing automobile to look at or, God forbid, be seen in. I'm just happy Mr. Enzo Anselmo Ferrari didn't live long enough to see the day his masterpiece turned into a limousine. Enzo Ferrari died in 1988; one year after the F40 was released.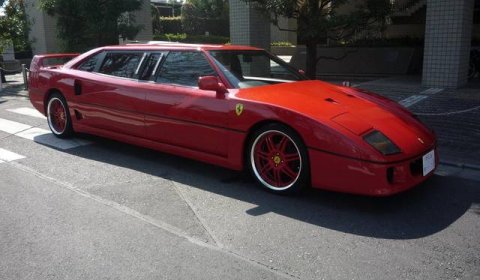 Number 1: And the winner of the GTspirit Overkill Awards goes to, the McLaren SLR 999 Red Gold Dream by Swiss entrepreneur Ueli Anliker. The word ugly is a serious understatement and an insult to all ugly cars. This car is a sin. The SLR McLaren is one of the world's most beautiful cars built, with luscious lines from front to back, and ice cold rims. $ 5.4 million dollars' worth of 24 carat gold and other materials were needed to build this car. It is for sale for an astonishing $ 11 million dollars. Only someone with the mindset of a lunatic, would give up that much money to buy this hideous, repulsive, monstrous, grotesque car. This car is a waste of the materials put on it, and a waste of an elegant and classy SLR McLaren.