The Al-Thani family is selling numerous cars from their collection. The famous Turquoise Al-Thani Koenigsegg CCXR Special Edition is still for sale via Mobile.de and the Qatar Royal family just sold their Pagani Zonda Uno to an owner in Azerbaijan. The latest supercar of the sales list is the Turquoise Lamborghini LP670-4 SuperVeloce.
The Italian supercar is for sale via AutoTrader with an asking price of £ 234,500. The special edition Murcielago features a carbon fiber rear spoiler, reverse camera, carbon fiber interior, Alacantara interior, iPod input, Kenwood dvd/sat nav, Italian flag calipers, one-year tax, bi-xenon headlights and ceramic brakes.
The car was owned by the owners of Harrods, has an unique colour and is number 266 out of 350 made. For more information click here.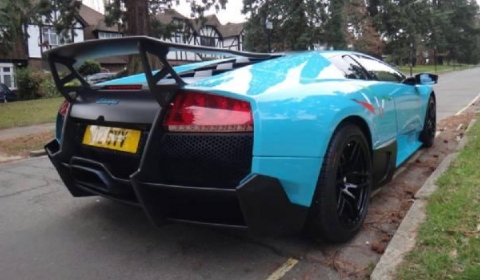 [Via Shmee150]