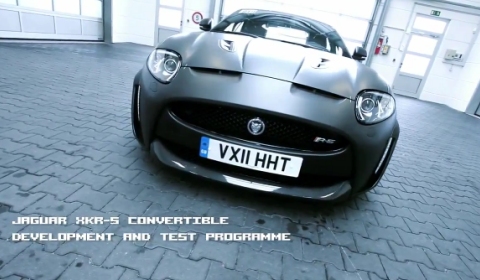 Check the extended promotional clip of the 2012 Jaguar XKR-S Convertible, the most powerful cat the British have built.
Under the hood you'll find a 5.0 liter V8 producing 550hp, which is good enough to do a sprint from standstill to 100km/h in just 4.4 seconds. It will reach a top speed of 300km/h.
The Jaguar XKR-S Convertible is basically a drop-top XKR-S. As a result, it features the active exhaust system, lightweight aluminium structure, revised suspension and aerodynamic tweaks.