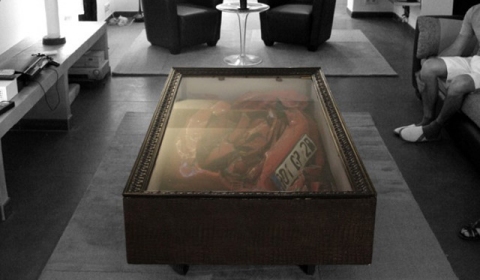 There is a rather interesting solution for those unfortunate people who wrote-off a Ferrari sports car, and who cannot let go of it. You can use the parts still available, crush them and add them to a customized coffee table. You will always have a topic to discuss while drinking coffee with friends or guests.
Charly Molinelli of Molinelli Designs shaped the totaled Ferrari before placing it inside a coffee table and transporting it into a living room. A rather unique piece of art to be placed in a living room.
The table is an one-off, but an easy way to re-use precious parts of cars that are not capable of driving anymore.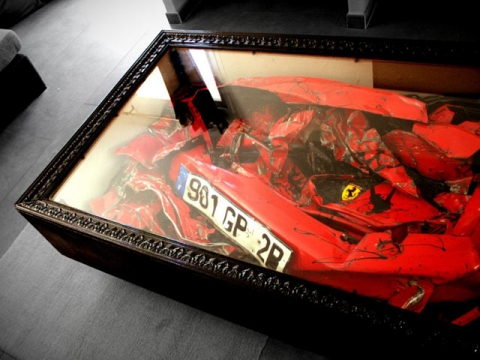 For more pictures check Carbuzz.com.