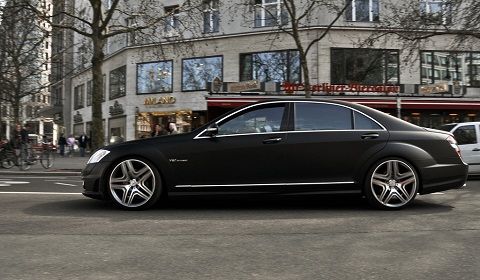 Today's video of the day was actually shot just under a year ago. Still, age is not an issue when you've got a sound track like this!
We're not sure what modifications the owner of this Matte Black Mercedes-Benz S65 AMG has made but the sound coming from those quad exhausts is pure evil. We'll say no more and let you experience it for yourself. We recommend turning up your speakers.
The video was filmed by BerlinRichStreets.
[Picture Credit: JespervdN]