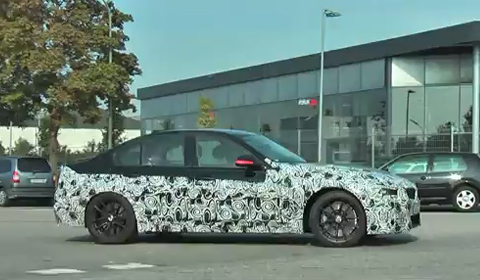 The first video of the new BMW M3 Sedan has appeared on the internet. The guys at Bimmerpost presented a video of the new M3 Sedan, which will enter market in 2013.
The next generation BMW M3 Sedan, internally dubbed the F80, is rumored to be powered by a twin-turbo 3.5 liter V6 engine. The maximum output of this engine will be around 450 horsepower. The upcoming M3 will weigh less than its predecessor, so this should improve its performance and driveability.
Next to the M3 Sedan a Coupé is also in the works. This car, internally referred to a F82, will be named M4 Coupé and will make its debut in 2014.