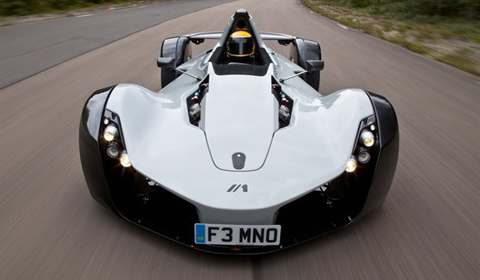 The BAC Mono is a purist's dream. This lightweight, high performance and road legal sports vehicle is designed and manufactured using the latest racing technology. In this video, Steve Sutcliffe of AutoCar drives this extreme light and fast car made by the Briggs Automotive Company (BAC).
The single seater is powered by a 2.3 liter Cosworth four-cylinder engine which provides 280 horsepower and a maximum torque of 280Nm. The car weighs only 540kg, which equals a whopping 520bhp per ton – a lot more than 440bhp per ton of the Bugatti Veyron. The acceleration from 0 to 100km/h is done in 2.8 seconds, the top speed is 274km/h.
The BAC Mono is designed to optimise the driving position – in the middle, central to the wheels, and the balance of the car. According to AutoCar, this is the first car they have tested that really produces the single-seater experience on the public road. Watch the video of their test below.