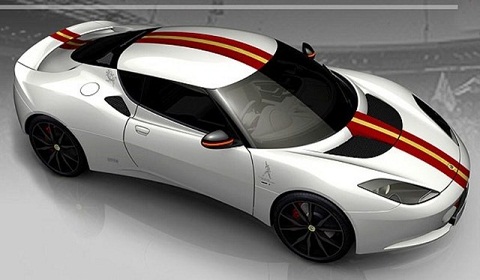 Yes, you read right, and it isn't even the first of April! Lotus today unveiled a special edition Evora S and named it after Freddie Mercury, lead singer of British rock band Queen.
The car will be auctioned off for the HIV AIDS charity set-up in his honour by band mates Brian May, Roger Taylor and Queen manager Jim Beach after the singer's death in 1991.
The pearl white Evora S features deep red and gold highlights and a copy of Mercury's autograph too. Inside, is a one-off yellow interior with a union jack on the back of the seats and a crown. Brian May said:
Our friends at Lotus have donated a stunning Evora S for our auction which I know will be a massive fund-raiser for the Mercury Phoenix Trust. We cannot thank them enough for their generous support on what is a very special occasion for everyone who knew and loved Freddie.
Group Lotus Director of Corporate Operations Gino Rosato said:
We were only too happy to contribute to this fantastic cause. We have created something very special to raise money for Mercury Phoenix Trust and we hope the car goes to a collector who really enjoys it.
September 5th is the date set for the auction.