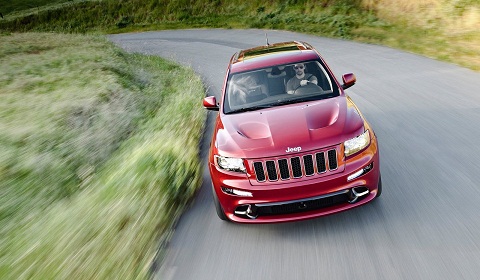 Jeep will unveil the European market Grand Cherokee SRT8 later this month at the Frankfurt Motor Show. Powered by an Americana 6.4 liter HEMI V8, the SRT8 will be offered next spring in Europe with a single trim level and a £ 50,000 price tag.
Under the hood you'll find the V8 loaded with 464hp and 630Nm of torque, enough to propel the heavy SUV from 0-100km/h in just 4.8 seconds and on to a top speed of 254km/h. It will offer value for money, going up against cars such as the Porsche Cayenne Turbo.
Inside it will get sat-nav, a twin sunroof, adaptive cruise control, active dampers, sports seats, lowered suspension and LED daytime running lights. British readers will also be pleased to hear that it will be offered in right-hand drive too.