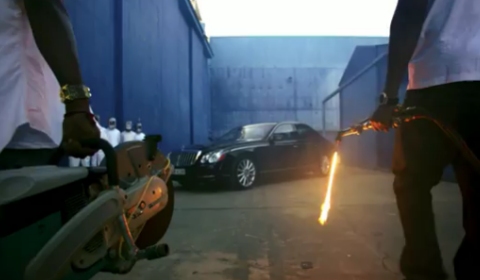 Hip-hop duo Jay-Z and Kanye West have world premiered their new music video for "Otis". The video shows the two rappers and a four models in the back of pimped up Maybach.
The $ 280,000 luxury saloon car received some "interesting" new design features like a completely open roof, two rear wings and wider fenders. The luxury car featured in the video is up for grabs in an auction, as announced during the premiere, to benefit ongoing efforts to feed starving children and families in the Horn of Africa.
Interested in the final result? Check out the video clip below.