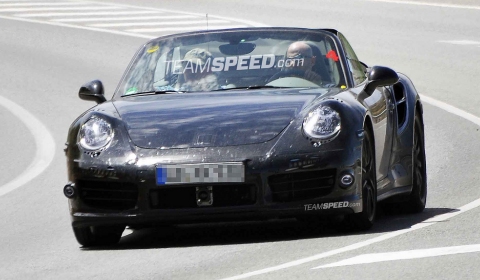 The Teamspeed spies have caught the new Porsche 911 turbo convertible testing this morning on German roads.
The new turbo has an aggressive stance, an expected output of about 550 horsepower and all other technical aspects from the coupe variant spied last week. The 2013 turbo will feature the new seven-speed manual transmission and the optional PDK automatic. Interesting to notice is the Panamera/Cayenne style quad tip exhaust set up.
Expect an official debut in the Summer of 2012.