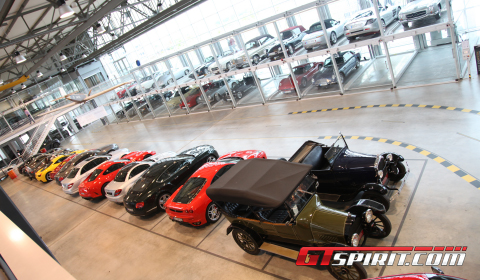 Stuttgart and its surroundings are without doubt greatly influenced by the automotive industry offering a homebase to Porsche, Mercedes-Benz, and numerous tuners like TechArt, Gemballa, PPI Design, Lorinser and SpeedArt. The area holds everything for an automotive enthusiast. True petrol heads know there are special locations near Stuttgart. A great example is The "Meilenwerk", a forum promoting "driving culture", which opened its doors in September 2009.
The former airport is situated in the city of Böblingen. The complex is the latest addition to the Meilenwerk chain and holds several classic-dealers, workshops, a model car shop, a clothing shop, car rental and stacked glass boxes with a parking function for exclusive car owners. GTspirit visted the sanctuary, which also includes a theme restaurant, an event hall and the V8 hotel.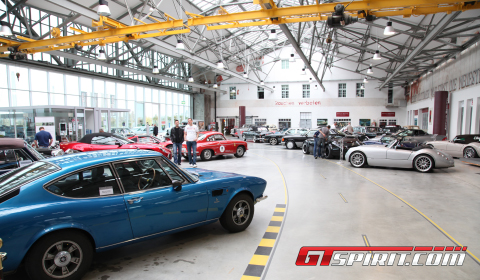 In the area of over 20,000m² you can marvel at beautiful old-timers, sporty young-timers, exclusive motorcars and special rarities. Car makers like Lamborghini, Ferrari, Wiesmann and Bentley have dealerships and work shops in the complex, which are directly visible through glass walls. Highlights of our visit were a black Lamborghini Countach, a silver Mercedes-Benz SL 300 Gullwing, a Ferrari 599 GTO, a Mercedes-Benz SLR, a Wiesmann GT MF5, and the 1965 Mercedes-Benz 600 Pullman owned by President Mobutu from Zaire.
The Meilenwerk is a true magnet for automotive clubs and petrol heads who expect something more than just an exhibition. The complex is open on a daily basis and can be visited in less than an hour, but offers a great overview of sports, historical and vintage cars. Other Meilenwerk buildings are situated in Dusseldorf, Berlin and Zurichsee. More information is available on the official Meilenwerk website.