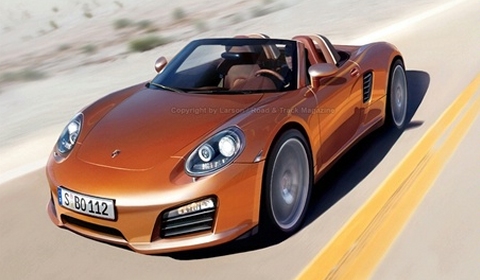 Porsche executive Matthias Mueller has confirmed to German newspaper Handelsblatt that the company from Stuttgart will build a 'modern-day' version of the classic 550 Spyder as an entry-level model. Matthias Mueller said:
I can imagine that such a modern version of the famous 'James Dean' Porsche would be well-received by our customers. The new model will not be retro-styled.
Expected setup for this entry model is a new mid-engined aluminium and steel platform also used by Audi's R4 roadster. The platform will be combined with a four-cylinder boxer 2.5 liter engine producing around 360bhp in turbocharged form.
The rumoured price tag is around € 55,000.
Stay tuned for more on the new model by Porsche.