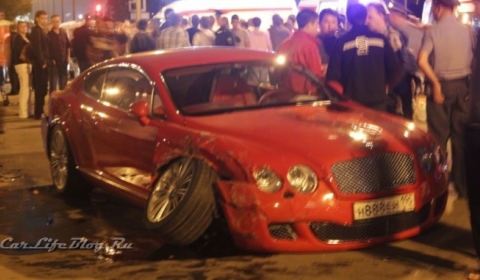 Last night at one of the charismatic places in Moscow there was a serious accident, which injured ten people. During the next illegal racing on the Sparrow Hills between the Bentley Continental GT and the Range Rover, a small car VAZ 2114 was hit.
As noted by the witnesses, the Bentley hit the Lada in the front wing and flew into a crowd with people waiting for an opportunity to cross the road. The crowd was pushed aside by the luxury car and people were thrown around. One guy rode on the hood for 15 meters, another one flew two meters into the air.
The video and pictures shown here tell the complete story.
[Via CarLifeBlog.ru]