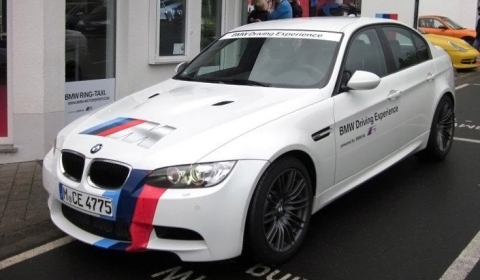 We have reported before that the BMW E60 M5 Ring Taxi would be replaced by a BMW M3. Over the past weeks the changes were done and we are now able to show you the first pictures of the brand new Ring Taxi via M3post.com.
As expected, Sabine Schmitz is no longer the ring taxi driver. It is now driven by the instructors from the BMW Driving Experience program.
Visit BMW's Ring-Taxi website to find out more info about the experience and to book a taxi ride around the Nordschleife.