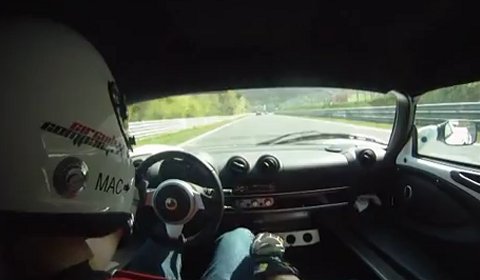 The following footage shows a car crash on the world famous Nürburgring Nordschleife in Germany. This Lotus Exige S with 220hp driven by an Italian guy crashed with a speed of about 150/170km/h.
At first you will be surprised to see that the British sports car spun at a straight piece of the track with the driver unable to save his precious vehicle. In the end it was oil on the track that caused the vehicle to lose grip and go sideways.
The second video shows a similar thing and shows once again how tricky an oil spil can be.