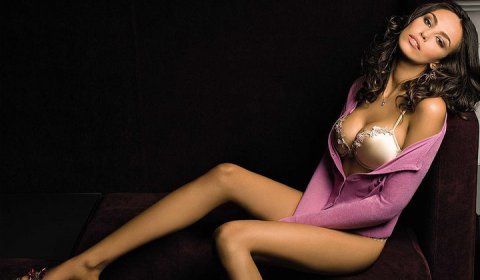 The "most beautiful race in the world" is at the start and also 2011 edition of the race there were some "personalities". Do we need to say anything more? If beautiful 22-year-old model Madalina Ghenea is the God Mother of the Mille Miglia 2011 race, is there any doubt that this is the most beautiful race of all time? Oh and those of you who do not know her, she is known more for some TV commercials for a famous telephone operator in Italy.
Regarding the Mille Miglia, the Freccia Rossa (Red Arrow of the Mille Miglia) was back along the roads of Italy this weekend, 84 years after its inception. Along the historic route going from Brescia to Rome and back, 375 cars built between 1927 and 1957 challenged each other and themselves. They crossed 7 regions of Italy, 177 towns, and 1 foreign state (San Marino) passing through some of the most picturesque areas of the Italian landscape. The start was set from Viale Venezia in Brescia.
The cars in the race crossed the characteristic and historic old centers of approximately 147 towns, including Modena where the cars had a parade past the birthplace of Enzo Ferrari, where the house is now a museum receiving the homage of the cars in the race. This year the brands that were represented were 52, and almost 60 of the cars in the race had already participated in the Mille Miglia speed race of the past.
Now let's get back to the pictures supplied to us by Luxury4Play!