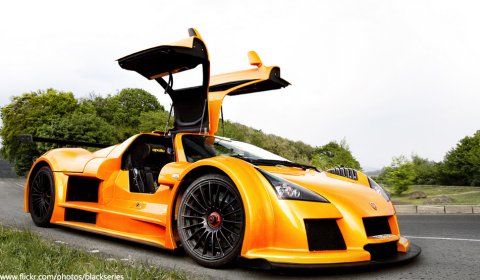 Murphy Photography has released a wonderful photo of an orange Gumpert Apollo. The photo of the day is accompanied by a video showing the vehicle in action.
The Gumpert Apollo is a sports car produced by German automaker Gumpert Sportwagenmanufaktur GmbH in Altenburg. The Apollo uses a 4163 cc bi-turbo intercooled version of the Audi V8 engine. There are 3 engine types available; a base version with approximately 641bhp, a sport version with 690bhp and a race version with 789bhp.
The top speed of the Apollo is 360.4km/h, a sprint from zero to 100km/h is done in 2.21 seconds and 0-200km/h in 8.8 seconds.