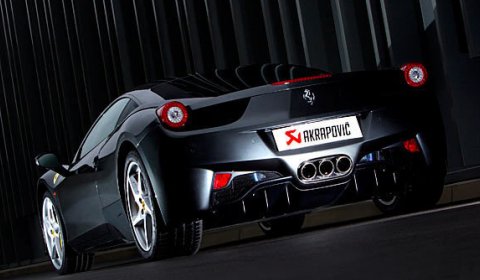 Slovenian exhaust specialist Akrapovic has released information that they will release a wide variety of exhaust systems for the Mercedes-Benz SLS AMG, Audi R8 V10 (Spyder), BMW 1-Series M Coupe and the Lamborghini Gallardo LP550-2, LP560-4, LP570-4 and both Spyder variants of the Italian bull.
The development of the exhausts has almost been finished, except for the smallest M Power family member. The BMW 1M Akrapovic exhaust, both slip-on and Evolution exhaust with carbon fiber tips, will be available in the third quarter. The expected release date is September.
The exhaust for the Audi R8 V10 and R8 V10 Spyder will be available in a few weeks time. Same goes for the Lamborghini Gallardo range currently available. For both series of sports cars two systems are available slip-on and Evolution. Carbon fiber end tips are also available. The SLS AMG will follow in two months time.
The exact figures and content of each package have not been released. So please stay tuned for more in the upcoming weeks.