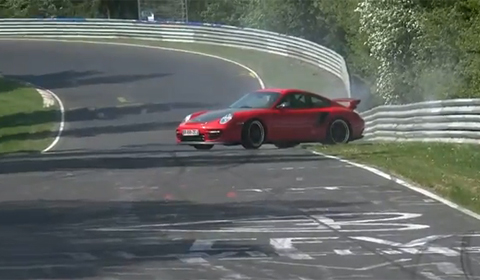 The Porsche 911 GT2 RS is the fastest and most powerful road-going sports car ever built in the history of Porsche. The sports car is also quite exclusive since only 500 have been made.
The 911 GT2 RS is powered by a 3.6 liter six-cylinder boxer engine boosted by two turbochargers. This engine develops 620 horsepower and 700Nm of torque, allowing for a top speed of 330km/h and 0–100 km/h acceleration of 3.4 seconds.
According to Porsche, the 911 GT2 RS is capable to lap the (in)famous Nürburgring-Nordschleife in a time of 7 minutes and 18 seconds. But beating this record shouldn't be easy, as proven in the video below.