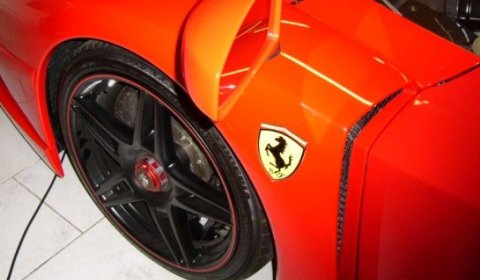 One of the few Ferrari Enzo FXXs is for sale. The version shown here is the only model that is street-legal. It was produced in June of 2006. The vehicle is a high performance race car built by automobile manufacturer Ferrari in Maranello, Italy. The FXX is based on a normal street-legal Enzo.
The FXX's engine is based on the Enzo's, but displacement has been increased to 6.3 liter from 6.0 liter. Output has been boosted from the Enzo's 651hp to 789hp at 8,500 rpm.
The version for sale here has only 1,300km on the odometer, is available via a dealer in Germany and priced at 2,500,000 euros.