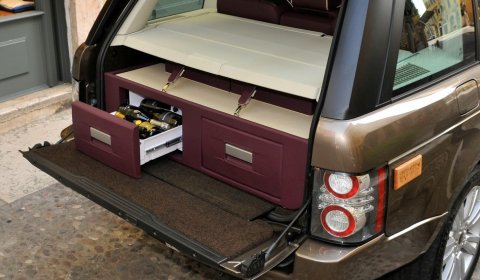 This is the Range Rover Spirito DiVino. The UK car maker brought the vehicle to the Verona Vinitaly 2011 wine event last weekend.
The SUV has two refrigerated cabinets installed in the rear luggage compartment which can store up to twelve bottles of wine and a set of wine glasses. The unit can be recharged via a dedicated solar panel or by a power cord plugged into an external outlet.
The exterior trim of the Range Rover Vogue SE 4.4 TD V8 has an appropriate wine color. The creation is a partnership between Land Rover Italia, Aznom and the wine publication Spirito DiVino.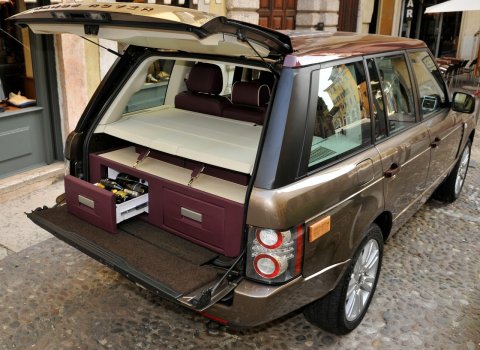 [Via WorldCarFans]