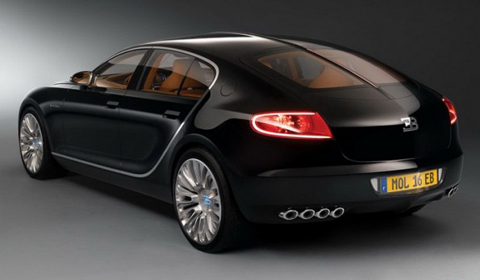 According to Car Magazine, Bugatti president and CEO Wolfgang Durheimer has stated in an interview that the Bugatti 16C Galibier will be hybrid next to a version using the Veyron's W16 engine. The luxury four-door supercar will eventually be part of a two-strong Bugatti range. This means that there will be a hypercar brand post-Veyron.
Some highlights of the new vehicle include sales of 3000 Galibiers versus Veyron's 300, the Mulsheim's factory being expanded to cope with the development and production, a design freeze expected in autumn 2011 and an interior featuring porcelain trimmings. No decision has been made on a carbon monocoque like the Veyron, or an aluminium spaceframe. The expected price tag is 1 million+.
Stay tuned for more information on the future.