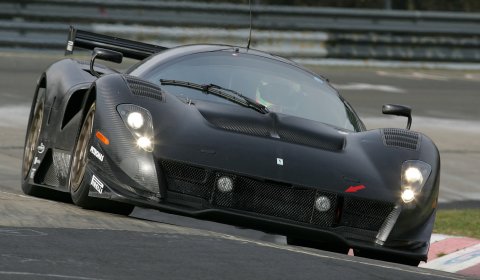 The latest news concerning the Glickenhaus Ferrari P4/5 Competizione racer, based on a Ferrari P4/5 owned by Jim Glickenhaus, is continueing every single day.
Today we can report you that the P4/5 Competizione has been admitted to the 2011 Concorso d'Eleganza Villa d'Este, in the section Concept Cars & Prototypes. According to the official Facebook page of the P4/5 Competizione, Jim Glickenhaus has expressed great satisfaction for the admission to the competition.
The event is known for its unique cars and wonderful display of current and historical automotive masterpieces. The event is held on May 20-22, 2011 in Cernobbio, Lake of Como, Italy.
Stay tuned for our coverage from the event. In the meantime check out our coverage from last year.
[Picture by Michael Frison via Renn.tv]